Interior B&W Illustrations
Use custom black-and-white illustrations to add visual interest to the pages of your book. Whether you need whimsical drawings or informational graphics, our in-house artists can help.
The clean lines and uniform shading of the Personal Touch line of black-and-white illustrations are perfect for a simple, classic style.
Give your book's artwork a greater level of depth and dimension with Fine Detail illustrations that add basic shadows and highlights to objects and scenery.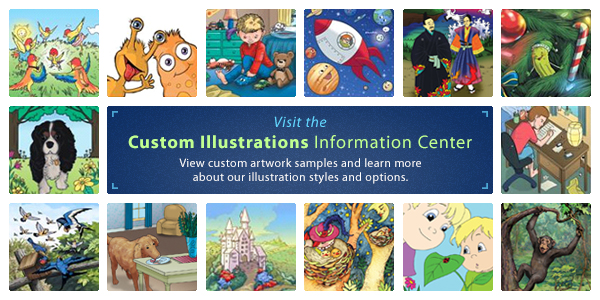 Click the image above to visit the Custom Illustrations Information Center.