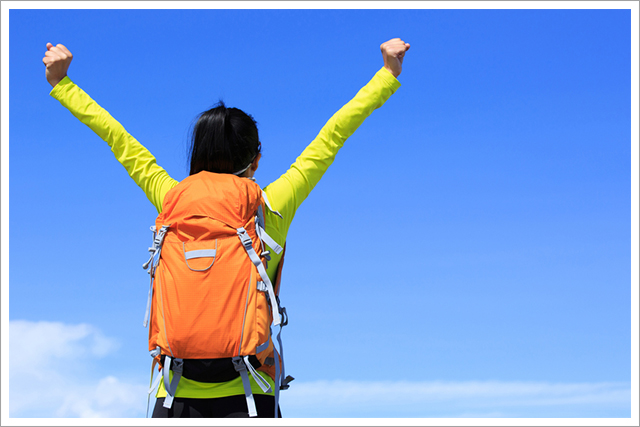 6 Struggles and Solutions to Keep Yourself Motivated
While being an author is a profession, and marketing a book is a business endeavor, it is important to remember what brought you to this point: your desire to tell a compelling story or share information.
No matter how motivated you may be to see your work in print and in the hands of readers, there are times when the creative juices stop flowing. For anyone who's ever stared at a blank sheet of paper having no idea what to write next, the loss of passion is a feeling that is all too familiar. If you've been lucky enough to power through writing and publishing without ever feeling a loss of passion or drive, such feelings may arise during the marketing process. Below is a list of reasons your motivation may fade and strategies for combating them.
Struggle: Creative Block

Sometimes, you feel stagnant — unable to come up with a creative idea, things are feeling flat, there is no new angle, character or plot that is exciting here. It can feel like being stuck in an idea-free zone. This can be very frustrating for any writer who wants to continue developing his or her craft. It can also be a challenge to writers who are focused on the marketing process. In either case, it hinders the ability to move forward with what you're doing.

Solution: Read

When you read the work of other writers, you're likely to remember why you enjoy writing. Reading gives you the opportunity to be moved and challenged or learn something new. The books and articles you turn to can even serve as research for your next project, or they may spark an idea that gets you excited again about writing.

DON'T STOP READING

William Faulkner: "Read, read, read. Read everything — trash, classics, good and bad, and see how they do it. Just like a carpenter who works as an apprentice and studies the master. Read! You'll absorb it. Then write. If it's good, you'll find out. If it's not, throw it out of the window."

Being moved by a fellow author's work can lift your spirits and give you confidence. After all, if you're connecting with their work, it will be easier to convince yourself that others will connect with your own writing.

Struggle: Life's Demands

A creative roadblock doesn't always come from within. Day jobs, family obligations, illnesses and other life events may hit without warning and sideline an author's passion. When this happens, you may feel physically and emotionally drained, so your writing or marketing efforts can suffer.

Solution: Recharge

A walk outside in the fresh air can be restorative, as can setting your writing aside and watching a movie, or even taking a nap. What works for one author will not work for another. Find what refreshes and relaxes you.

Struggle: Fear of Failure

In a field like writing where much of the work you do is solitary, self-doubt can creep in from time to time. A writer may wonder: Will people think my writing is good? What if people don't like what I've written? What if I write something that I value greatly and others don't seem to care? Fear can be crippling to the creative process.

Criticism is a natural byproduct of sharing your work with anyone beyond yourself. You may feel very vulnerable once you put your work, and by extension yourself, out there.

Solution: Stick to Old Habits

Get back into the habit of writing even when your passion or motivation is depleted. What were the habits, patterns or environments that worked before? Get out your paper and pen, computer or whatever tools you use to write. Perhaps revisit the places where you found inspiration in the past.

FOLLOW YOUR INSTINCTS

Saul Bellow: "You never have to change anything you got up in the middle of the night to write."

Sometimes it may take baby steps — just writing a paragraph or a couple hundred words a day. Latch onto a single idea and explore it as fully as you can, play around with metaphors or phrases. While it may seem ritualistic, if you fight through it, the passion will come back.

Struggle: Comparison Trap

It's natural for people to compare themselves to others. A writer may look to other writers in his or her genre, or even a friend or colleague who's been successful; it seems that the ink is always brighter on the other side. Such comparisons can lead to a lack of personal motivation.

Solution: Call in Reinforcements

Writing is typically such a solitary enterprise, so it can be helpful to connect with others. For some, it may be helpful to talk with friends or family members. Others may find it most helpful to share their struggles with fellow writers who can relate to the specific challenges they face. If you don't know any writers in your area, ask around or go online to find a group.

Through your group, you can find encouragement, feedback, or even gain a fresh perspective on your work. The people you share your struggles with may even offer to read what you're working on when it's finished, which can help you stay motivated to finish.

Struggle: Losing Focus

Some writers may find themselves forgetting what got them into writing in the first place. To reignite the spark, it helps to recall the impact you wanted to have in people's lives because of your writing. Whether you wanted to motivate, entertain, make them laugh or make them think, as time passes it can be easy to lose sight of what originally made you excited about your craft or a particular idea.

Solution: Break Out of Your Comfort Zone

Even if you're able to recall the original motivation for your writing, you may still find yourself stuck. Perhaps you have been working in one genre for a while, and you're struggling to come up with a new idea or a fresh perspective. If so, it may be time to look into a new area entirely.

WRITE THE BOOK YOU CAN'T FIND

Toni Morrison: "If there's a book that you want to read, but it hasn't been written yet, then you must write it."

Maybe you've written for children but want to write for adults; maybe you've been into technical science writing and want to try science fiction, poetry or something else completely different. Try it out by writing a two-page piece in the new area and seeing what develops.

Struggle: Losing Sight of What Matters

As time goes by and a writer's work is published and the focus turns to marketing, it can be easy to lose sight of the big picture. Becoming too task oriented can prevent you from looking ahead or considering what's next.

It's not so much about asking yourself, "Why did I get into writing?" but "Why am I in it now?" or even, "What does it mean to me now, and what can it mean to others?"

Solution: Consider the Alternative

To combat a loss of vision, it can be helpful to consider what might happen if you don't write. How would you feel if you just stopped writing? What might happen to others if you don't write? What joy or what insights might they miss out on if you don't share what you've written?

Reminding yourself that someone out there might need to hear what you have to say can be uplifting and motivating to keep writing and promoting your work.
Writing a Book
Editing and Designing a Book
Publishing a Book
Marketing a Book
By clicking "Request My Free Consultation", you are providing your electronic signature, voluntarily authorizing Archway Publishing and its affiliates to contact you using a manual or automated telephone dialing system and send you advertisement or telemarketing messages by email or text/SMS/MMS message to the address and phone number you have provided above. You are not required to agree to this in order to buy products or services from Archway Publishing. You certify that you are over the age of eighteen (18). You'll get up to ten (10) messages per month. Standard message and data rates may apply. Click here to view our privacy policy.