The Value of Editing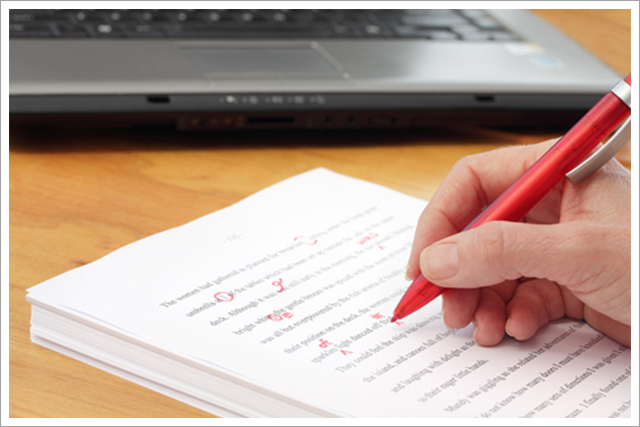 Why does a book need to be edited? It's a matter of perspective. As the writer of your work, you already know the plot and details about each character, or the facts that support your argument.
However, it's extremely difficult for you to identify plot holes, unclear paragraphs or weaknesses in your work. An editor can provide an outside and professional perspective on your book.
Credibility
Typos and errors in grammar destroy a book's credibility. You will never have the chance to impress readers with your story if spelling and grammar errors cause the reader to put your book down. An editor is trained to catch and correct these kinds of errors before they wreak havoc on your prose.
Professionalism
Whether you plan to self-publish your book or hope to land a publishing deal, your book needs to be of professional quality. A frequent misconception of first-time authors is to forgo editing if they plan to traditionally publish, because they believe their publisher will handle it. But grammatical and spelling errors make the work appear sloppy and can harm your chances of finding an agent or getting a publishing deal in the first place.
As a self-published author, editing is completely your responsibility. Strong editors deepen the story and keep the plot moving.
Editing Is Not the End
Never feel that your work is finished when you get to the editing process. This is not the case. A good editor may ask you to change, clarify and rewrite large portions of your work. But instead of being upset by this news, remember that editors have the same goals as you do for your book: they want it to succeed. They know what works in the marketplace and what people are reading.
Good Editors Want to Make Your Work Better
Good editors understand what you are trying to do and can help you improve it.
It is hard to hear criticism, but it's the only thing that is going to make your work stronger. It is helpful to have someone who is not emotionally involved in your book read it so that you can receive objective advice. Only then can you be sure your book is the best possible work you can produce.
Elizabeth Carter Wellington, a professional editor herself, explains why she chose to self-publish her book, Circus Girl, with Archway Publishing.
Writing a Book
Editing and Designing a Book
Publishing a Book
Marketing a Book
By clicking "Request My Free Consultation", you are providing your electronic signature, voluntarily authorizing Archway Publishing and its affiliates to contact you using a manual or automated telephone dialing system and send you advertisement or telemarketing messages by email or text/SMS/MMS message to the address and phone number you have provided above. You are not required to agree to this in order to buy products or services from Archway Publishing. You certify that you are over the age of eighteen (18). You'll get up to ten (10) messages per month. Standard message and data rates may apply. Click here to view our privacy policy.