How to Self-Publish a Children's Book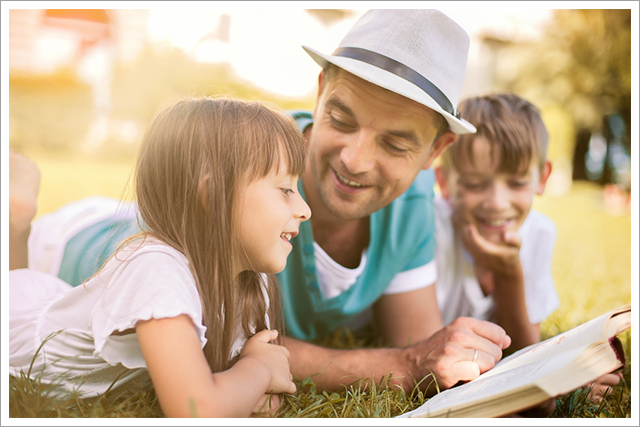 A children's book leaves a lasting impression on a young mind. Getting your children's book into the hands of blooming readers may be simpler than you think. Here, Archway Publishing experts outline the basic steps of the self-publishing process.
Choose

Choosing your self-publishing company is the most important decision you will make for your book. Find a self-publishing company that shares your values and has the tools available to best help you reach your goals.

Submit

Once you select your self-publishing company, you'll finalize your manuscript to the best of your ability before submitting it and beginning the publication process. Most self-publishing companies will prompt you to submit your children's book electronically, but can still accept hard copy submissions. You'll work with publishing professionals to make sure you have all the boxes checked along the way.

Design

If you did not submit illustrations with your book, you'll need to hire an illustrator (either an independent illustrator or one within your self-publishing company). A design professional will then layout the illustrations and text of your book into the desired final dimensions. You'll have the opportunity to approve your book's proof before it's sent off to the printer.

Distribute

What good is it to have a beautiful book in hand if you can't get it to booksellers and readers? Make sure your publishing company can work with you to give booksellers access to your book for stocking either online or in physical bookstores.

Market

Create a marketing plan to map out how you'll reach booksellers and readers alike both before and after publication. Thoughtfully define your audience and think about how to best to reach them. This may include book signings, reading events at schools and other venues, book fairs, contacting media members and book reviewers, converting your children's book into an app and more.
"Most of the work that a publisher would do for us was already done, so we decided that it was probably easier for us to self-publish and do it our own way."
Alfred and Lenae Herman | The Clown That Lost His Smile
"I had a great team that helped collaborate with the process and walk me through things that I wasn't comfortable with, like social media, publicity and the illustration process."
Lindsey Jensen Berke | Am I Pretty?
Writing a Book
Editing and Designing a Book
Publishing a Book
Marketing a Book
By clicking "Request My Free Consultation", you are providing your electronic signature, voluntarily authorizing Archway Publishing and its affiliates to contact you using a manual or automated telephone dialing system and send you advertisement or telemarketing messages by email or text/SMS/MMS message to the address and phone number you have provided above. You are not required to agree to this in order to buy products or services from Archway Publishing. You certify that you are over the age of eighteen (18). You'll get up to ten (10) messages per month. Standard message and data rates may apply. Click here to view our privacy policy.